Feed My Sheep is a humble effort to bring pastors and church leaders together to foster friendship, partnership, and mutual encouragement.

The conference is a one-day event centered around faithful teaching related to relevant pastoral subjects. Our desire is to promote a vision for pastoral ministry that has, at its heart, a commitment to biblical shepherding. This year we will gather on Monday, November 14, and we look forward to welcoming our speakers: Juan Sanchez, Pastor of Highpointe Baptist Church in Austin, TX // Bobby Jamieson, Pastor of Capitol Hill Baptist Church in Washington D.C. // Alex DiPrima, Pastor of Emmanuel Church of Winston Salem, NC.
Our sponsors this year are The Pillar Network, Southeastern Baptist Theological Seminary, and Christian Counseling & Educational Foundation (CCEF).
---

DATE: NOVEMBER 14, 2022

COST: $30

LOCATION:

Emmanuel Church of Winston-Salem
407 Petree Road
Winston-Salem, NC 27106
---
SCHEDULE
9:00-9:45AM – Registration and Coffee
9:45-10:00AM – Welcome and Announcements
10:00-10:50AM – First Session
10:50-11:00AM – Break
11:00-11:50AM – Second Session
12:00-1:00PM – Lunch
1:15-2:15PM – Panel Discussion
2:15-2:30PM – Break
2:30-3:30PM – Third Session
---
SPEAKERS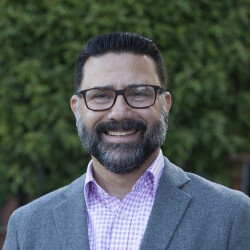 Juan Sanchez - Pastor, High Pointe Baptist Church
Juan has served as senior pastor of High Pointe Baptist Church since August 2005. He is a graduate of the University of Florida and holds an MDiv, a ThM, and a PhD in systematic theology from The Southern Baptist Theological Seminary. In addition, Juan serves as a council member of The Gospel Coalition, co-founder and president of Coalición, and assistant professor of Christian theology at The Southern Baptist Theological Seminary. He has authored numerous books, including 1 Peter for You and Seven Dangers Facing your Church. His most recent book is The Leadership Formula: Develop the Next Generation of Leaders in the Church. Juan has been married to Jeanine since 1990, and they have five adult daughters.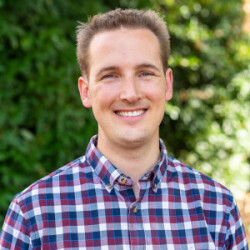 Bobby Jamieson - Pastor, Capitol Hill Baptist Church
Bobby Jamieson serves as an associate pastor of Capitol Hill Baptist Church in Washington, DC. His pastoral responsibilities include preaching and teaching, overseeing the church's pastoral internship, and facilitating church planting and revitalizing in the DC area. Originally from California, Bobby came to CHBC as a pastoral intern in 2008, then worked for 9Marks as an editor for several years. He has an MDiv and ThM from the Southern Baptist Theological Seminary, and a PhD in New Testament from the University of Cambridge, where he also taught Greek. Bobby and his wife, Kristin, have four children, Rose, Lucy, William, and Margaret. Bobby is the author of several books, including Sound Doctrine: How a Church Grows in the Love and Holiness of God, Going Public: Why Baptism Is Required for Church Membership, Jesus' Death and Heavenly Offering in Hebrews, The Paradox of Sonship: Christology in The Epistle to the Hebrews, and The Path to Being a Pastor: A Guide for the Aspiring.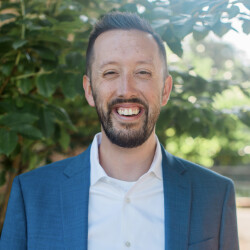 Alex DiPrima - Pastor, Emmanuel Church of Winston-Salem
Alex is the preaching pastor of Emmanuel Church, giving special attention to preaching, counseling, and discipleship. He grew up in Miami, Florida where he came to faith as a young boy. He then spent his high school and college years in the upstate of South Carolina before moving to the Raleigh-Durham area for seminary training. In 2017, he, along with a small team, planted Emmanuel Church in northwest Winston Salem. Alex is married to his lovely wife Jenna and they have three children - two sons, Dominic and Judah, and a daughter, Camden. Alex and Jenna love to read, travel, and show hospitality in their home. Alex holds a B.S. in Finance from Clemson University, an M.Div. in Christian Ministry and Ph.D. in Historical Theology from Southeastern Baptist Theological Seminary. Alex has published several articles with the Gospel Coalition, 9Marks Ministries, the Spurgeon Center, and the London Lyceum.
---
FMS 2021


At FMS 2021 we enjoyed messages from Ed Moore of North Shore Baptist Church in Queens, NY, Andy Davis of First Baptist Church of Durham, NC, and Alex DiPrima of Emmanuel Church in Winston Salem, NC. You can access their messages below:
Andy Davis - "Heaven: An Eternal Education in the Glory of God" (audio | video)
Alex DiPrima - "Speak as the Oracles of God: Martyn Lloyd Jones and the Task of Preaching" (audio | video)
Ed Moore - "The Church and Her Glorious Message" (audio | video)
Feed My Sheep 2021 panel discussion (audio | video)
---
FMS 2020


At FMS 2020 we enjoyed messages from Ed Moore of North Shore Baptist Church in Queens, NY, Aaron Menikoff of Mount Vernon Baptist Church in Atlanta, GA, and Alex DiPrima of Emmanuel Church in Winston Salem, NC. You can access their messages below:
Aaron Menikoff - "Generous God, Generous Pastor: Romans 8:32" (audio | video)
Alex DiPrima - "John Owen and a Word for Pastors" (audio | video)
Ed Moore - "Encouragement: 1 Thessalonians 5:9-11" (audio | video)