Leadership & Staff
Alex DiPrima, Pastor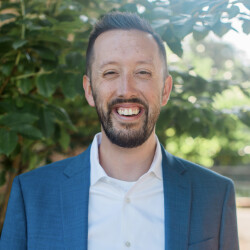 Alex is the preaching pastor of Emmanuel Church, giving special attention to preaching, counseling, and discipleship. He grew up in Miami, Florida where he came to faith as a young boy. He then spent his high school and college years in the upstate of South Carolina before moving to the Raleigh-Durham area for seminary training. In 2017, he, along with a small team, planted Emmanuel Church in northwest Winston Salem. Alex is married to his lovely wife Jenna and they have three children - two sons, Dominic and Judah, and a daughter, Camden. Alex and Jenna love to read, travel, and show hospitality in their home. Alex holds a B.S. in Finance from Clemson University, an M.Div. in Christian Ministry and Ph.D. in Historical Theology from Southeastern Baptist Theological Seminary. He is the author of Spurgeon and the Poor: How the Gospel Compels Christian Social Concern (Reformation Heritage, 2023) and editor of Servants of Christ, Lovers of Men: Spurgeon on Pastoral Ministry (H&E, 2023). He's also published several articles with The Gospel Coalition, 9Marks, and the London Lyceum.

Email:
Ben Allen, Pastor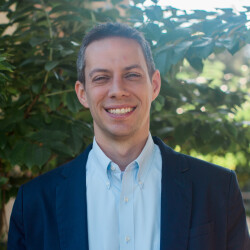 Ben was raised in a Christian family in upstate New York. He moved to Mebane, North Carolina when he was thirteen and later became a member of Grace Reformed Baptist Church there in Mebane. While obtaining his B.S. in Computer Engineering from North Carolina State University, he met and married his wife, Andrea. God has blessed them with four children, Lindsay, Claire, Dean, and Pam. After several years in Mebane, Ben and Andrea decided to go with the church planting team and move their family to Winston Salem. Ben works as a full-time software engineer and was called to serve as a non-staff pastor of the church in 2019. Ben and Andrea love spending time with people in and out of their home.

Email:
Brad Kinnison, Pastor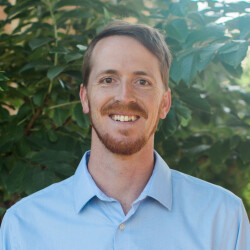 Brad is a lifelong native of North Carolina. He graduated from UNC Chapel Hill with a B.S. in Nursing before going on to obtain an M.Div. in Christian Ministry from Southeastern Baptist Theological Seminary. He was mentored in the ministerial training program at Grace Reformed Baptist Church in Mebane, NC before being sent out as part of the Winston Salem church plant team. Brad formerly worked full-time as an Emergency Room RN and now works full-time as an elder at Emmanuel. He is married to his lovely wife Abbie and they have one daughter named Maebry. Brad and Abbie enjoy all things outdoors, reading, and showing hospitality.

Email:
Mike Clark, Pastor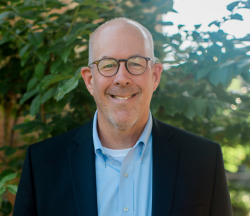 Mike was born in Wilmington, NC, to a Christian family that moved to Winston-Salem when Mike was age 2. He received a BS in Nursing from UNC-Greensboro and practiced nursing for five years before going to Campbell Law School, graduating with a JD degree in 1990. Mike and Debbie met in law school, and they married in 1990. During their early years of marriage, the Lord used Debbie to persuade Mike of the Reformed faith and the Doctrines of Grace based on Ephesians 1 (How's that for a gifted and wonderful wife?). Mike and Debbie have three grown sons: Jonathan (married to Candace), Duncan, and Jordan. Mike enjoys all the same stuff those other elder and deacon guys like. But Mike also enjoys hiking with his boys in somewhat dangerous and remote areas in Maine and out west, roasting meat over fire, driving on the left in Ireland and the UK, drawing old churches and castles, and playing the drums.
Email:
Rex Blackburn, Pastoral Assistant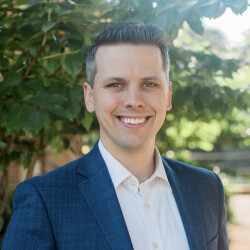 Rex was born and raised in the Piedmont Triad. He graduated from Pensacola Christian College in 2012, double-majoring in History and Political Science; he obtained an M.S. in Curriculum & Instruction from the same institution in 2014. In 2021, Rex graduated from The Southern Baptist Theological Seminary with an M.Div. Rex works full-time as an insurance agent specializing in Commercial Lines, and also teaches part-time at Oak Ridge Military Academy. He is married to Michelle, and they have two sons, Owen and Ransom. Rex enjoys hunting, genealogy, and playing the banjo.

Email:
Scott Showalter, Pastoral Assistant
Scott is a native of Lewisville. After graduating from UNC-Chapel Hill with degrees in Music and Philosophy, Scott earned a Master of Divinity from Westminster Theological Seminary. At Emmanuel, Scott gives his attention to leading the church's music and organizing corporate worship. In addition to his work at Emmanuel, Scott teaches Bible at a local Christian school and is pursuing a Master of Arts in Counseling through Westminster. Scott married Jordan in 2017 and enjoys running, backpacking, making music, and playing with their dog, Daisy.

Email:
Brooke Joyce, Administrative Assistant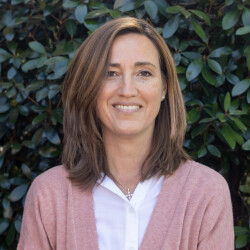 Brooke was born and raised in Virginia, and worked for IBM after graduating from Virginia Tech. Brooke and her husband, Mike, moved to Winston Salem in 1999 soon after they were married where they have have lived for the past twenty-three years. God has blessed them with four children; Landon, Ella, Eli, and Emmy. Brooke left her career to homeschool all of her children and plans to continue to until all have completed high school. She enjoys crafts, woodworking, organizing, outdoor activities, and showing hospitality. Brooke is grateful to be able to continue homeschooling, while also serving as an Administrative Assistant at Emmanuel Church.
Email: