The Church at Election Time:
An Evening with Dr. Aaron Menikoff
We all know politics can be a divisive topic. In fact, for some of us, perhaps we cannot remember a time when political discussions in our nation have been more divisive. Sadly, the church of Jesus Christ is not immune to division. So we have asked Dr. Aaron Menikoff to come to speak to us about how we can work to preserve the unity of the spirit in the bond of peace (Eph. 4:3) in our local churches in the context of political disagreements. It is important for Christians to be thoughtful about politics and political engagement, and it is especially important for Christians to think carefully about how to preserve unity in the church. We look forward to Pastor Aaron's input on this vital subject.
All are welcome to join us for this free event! We will gather on October 19 at 6pm at Emmanuel Church (407 Petree Rd.) in the main sanctuary. Pastor Aaron will give an address followed by a panel discussion with local area pastors. Childcare will be provided!
---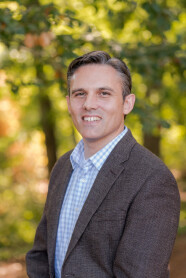 Aaron is the senior pastor of Mount Vernon Baptist Church in Atlanta, GA. He holds a Master of Divinity degree in Biblical and Theological Studies and his Ph.D. in American Church History from Southern Seminary.
Prior to pastoral ministry, Aaron worked as a legislative assistant to the late U.S. Senator Mark O. Hatfield. After leaving his career in politics, he went on staff and served as an elder at Capitol Hill Baptist Church in Washington, D.C. While in seminary, Aaron served as an elder and interim pastor at Third Avenue Baptist Church.
Aaron is the organizer and host of Feed My Sheep, an annual conference for pastors and church leaders in the Atlanta area. He also serves on the administrative team of the Greater Atlanta Baptist Network where he leads a monthly pastors fellowship.
In addition to pastoral ministry, Aaron is a visiting lecturer at Reformed Theological Seminary (Atlanta), and the author of Politics and Piety: Baptist Social Reform in America, 1770-1860 (Pickwick, 2014).